When you buy a residential or commercial property it's a big commitment both financially and emotionally.  Which is why you should always check every detail before you complete on the purchase. Your mortgage lender will carry out a survey to assess if the property value is equal to the amount you are going to pay. But you should also commission an independent survey to understand if there are any underlying issues.
Hawkesford is qualified to conduct a range of surveys. These all have a specific purpose depending on your circumstances and are designed to protect you.
Recommended for any conventional property built using common materials and in a reasonable condition. It will tell you if there are any structural issues or other hidden problems inside or outside. This will include a professional's opinion on the 'market value' of your property.
A shorter survey to establish the overall condition of the property. This is a high-level overview to identify any obvious areas of concern or issues.
This is advisable if you are buying a large, older, run-down or unusual property. It will give you a much more detailed assessment of the structure and overall fabric of the building.
If you have a leasehold property with less than 70 years remaining on the lease it will become unmortgageable. A valuation will be required to extend the lease by 90 years. There are other occasions when you need to obtain a valuation such as the purchase of a freehold property, inheritance and capital gains tax purposes.
To rebuild a property in the event of it being destroyed you need a valuation. Our reports are produced using tables prepared by the Building Cost Information Service from the RICS. We would recommend that your property is valued every 5 years to update your insurance policy.
Matrimonial reports are independent surveys which are normally commissioned by divorce solicitors. These are relied on in court and are produced to the Civil Procedure Rules. Similar reports are produced for property, valuation or building disputes. We are also qualified to provide expert advice in the court.
If you're not sure what you need, simply get in touch with us directly.
Frequently asked questions
As part of the Homebuyers survey, do you tell me the value of the property?
Yes, we do. As part of this survey, we will also give you the reinstatement value which you will need for the building insurance.
If I need my valuation updated will there be a charge?
The first updated valuation, usually within the first 3 months of the report being produced, is free of charge. If you require another valuation after this period, there will be a small charge.
I've had an offer accepted on a property do I contact the vendor to arrange the survey?
No you don't need to do this if you have instructed us to carry out the survey. We will make all the necessary arrangements then send you a written confirmation which includes our terms and conditions as well as the date of the survey.
I'd like to alter or extend the property, can your surveyor advise us on the plans?
Yes, we can. You just need to let us know before the survey is due to take place, the day before at the latest.
Once you have sent me the report, can I discuss the contents with the surveyor?
Yes you can, we are always happy to discuss any of the details.
My neighbour is planning to build an extension, can you advise on this?
Yes, we can advise and act on your behalf for any boundary or party wall issues.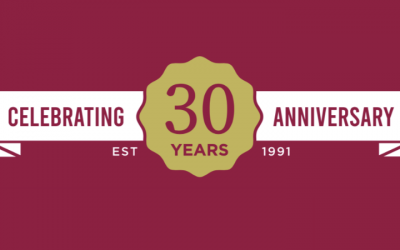 We're celebrating this landmark with a look back to 1991. Firstly, some history - The company was set up by Malcolm Hawkesford in 1991, and grew into a multi office business. His son, James Hawkesford took over as head of the firm in 2008, the Warwick office is run by...
Please feel free to contact us should you have any questions, queries or suggestions – we would be happy to help.